Chongqing and SWUPL
Chongqing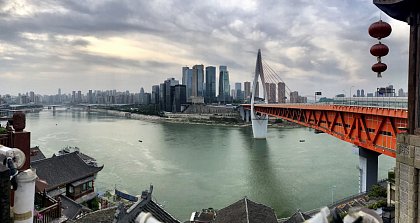 Qianqimen Bridge [Foto: MLU/J. Amos Fürnberg]
Chongqing, is a city on a comma-shaped peninsula located where the Jialing river feeds the Yangtze river. It is a centre of industry, transport hub and cultural centre of the region due to its universities, colleges, theatre, museums, and galleries. Both the United Kingdom and Japan have their consulate general based in Chongqing which also hosts consulates of Denmark, Cambodia, Canada, and the Phillipines.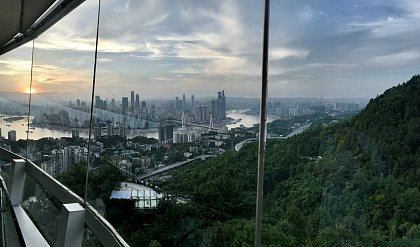 View of Chongqing skyline [Foto: MLU/J. Amos Fürnberg]
As a centrally administered municipality, Chongqing constitutes an independent administrative unit with almost 30 million inhabitants (2014). According to its administrative city-borders, Chongqing is the largest city in the world. The administrative area amounts to 82.403 square-kilometers, the size of Austria (83.871 square-kilometers), and is to a large extent rural-based.
[Foto: MLU/J. Amos Fürnberg]
The centrally administered municipality came into existence on 14 march 1997 when it separated from the eastern part of the Sichuan Province and incorporated the surrounding geographic region. Now, Chongqing is the most growing region in China.
---
South West University of Political Science and Law - SWUPL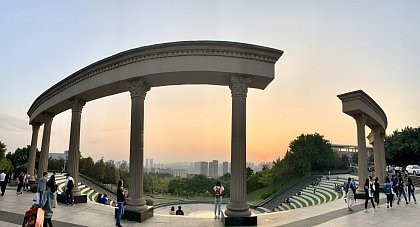 Roma Square [Foto: MLU/J. Amos Fürnberg]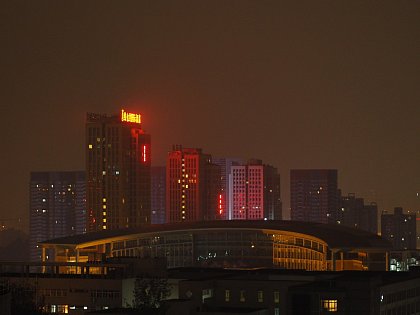 SWUPL Library [Foto: MLU/J. Amos Fürnberg]
Southwest University of Political Science and Law is one of the top universities for law and political science in China. It has almost 25.000 students and more than 2.300 staff members.
For more information please join:
Homepage of the Southwest University of Political Science and Law (English)
Homepage of the Southwest University of Political Science and Law (Chinese)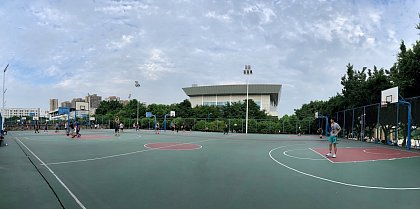 Northside basketball court [Foto: MLU/J. Amos Fürnberg]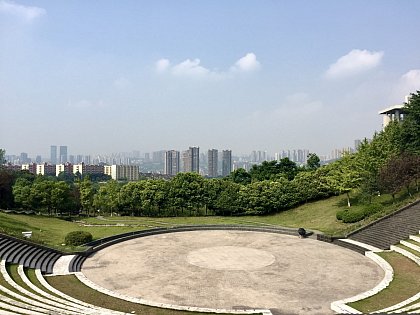 Roma Square view on Yubei district [Foto: MLU/J. Amos Fürnberg]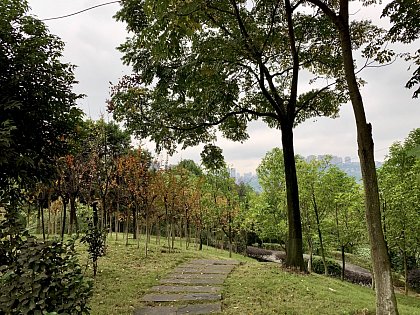 Southside garden [Foto: MLU/J. Amos Fürnberg]
---
---