---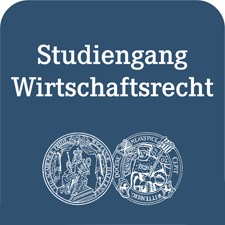 ---
---
Kontakt
Institut für Wirtschaftsrecht
Telefon: 0345 55-23186
Telefon: 0345 55-23149
ecohal@jura.uni-halle.de
Raum 3.06
Universitätsplatz 5 (Juridicum)
06108 Halle (Saale)
---
---
Login für Redakteure
---
Applicants without a German university degree
Thank you for your interest in our LL.M.oec. program. This is regularly a one year program with 60 ECTS. It is not a full master program with 120 ECTS.
We start the LL.M. program each summer term (beginning April 1st) and winter term (beginning (October 1st). Most of the classes are offered once a year so that students who wish to complete the program in one year can do so.
The fee is 500 € per semester.
Before you continue reading, please note that almost the entire LL.M. program is conducted in German. Sufficient knowledge of the German language is required (see below).
Application
Applicants who have received their degree in another country have to apply via UNI-ASSIST .
Note that different deadlines apply. For more information on the application process and the required documents see here.
Requirements
For admission you require an above-average degree in law, economics or politics (Bachelor with 240 ECTS or a Master). Regularly this is fulfilled with a degree of A (excellent) or B (very good).
Main modules
Compulsory Modules (15 ECTS)
Depending on whether the students have a legal, economics or political science degree, they will collect 15 credits (3 classes) in a discipline that is NOT their original degree. These modules correspond generally is on a lecture and end with an exam of 2 hours.
Elective Modules (15 ECTS)


All elective modules are related to Business and/or economic law. Each elective module corresponds to 5 ECTS.

Seminars by Practitioners (10 ECTS)
The practical seminars include one day of class where a specific topic is introduced by a practitioners (ex. lawyer, financial auditor, tax accountant). Then a seminar paper is to be written and presented in the second day of class (6 weeks later). Where possible, students work in groups of up to 4 students. Each seminar contains 5 ECTS.
Module "Wirtschaftsrechtliche Schlüsselkompetenz" (5 ECTS)
Module on key competences in economic law, e.g. seminars on rhetoric skills, conduct of negotiations or mediation.
Master Thesis (15 ECTS)
Language
When you apply, as a foreign student you are required to submit one of the following language certificates:
at least 800 hours or "Intermediate certificate (Mittelstufenzeugnis) of the Goethe Institute
DSH German language test for foreign applicants
TestDaF German as a foreign language
"Deutsches Sprachdiplom" 2nd Stage, Central Oberstufenprüfung of the Goethe Institute,
Little or big "Deutsches Sprachdiplom" of the Goethe Institute,
DSH certificate from another German university,
completed German Studies
If you have further questions, please do not hesitate to contact us: ecohal@jura.uni-halle.de
---
---